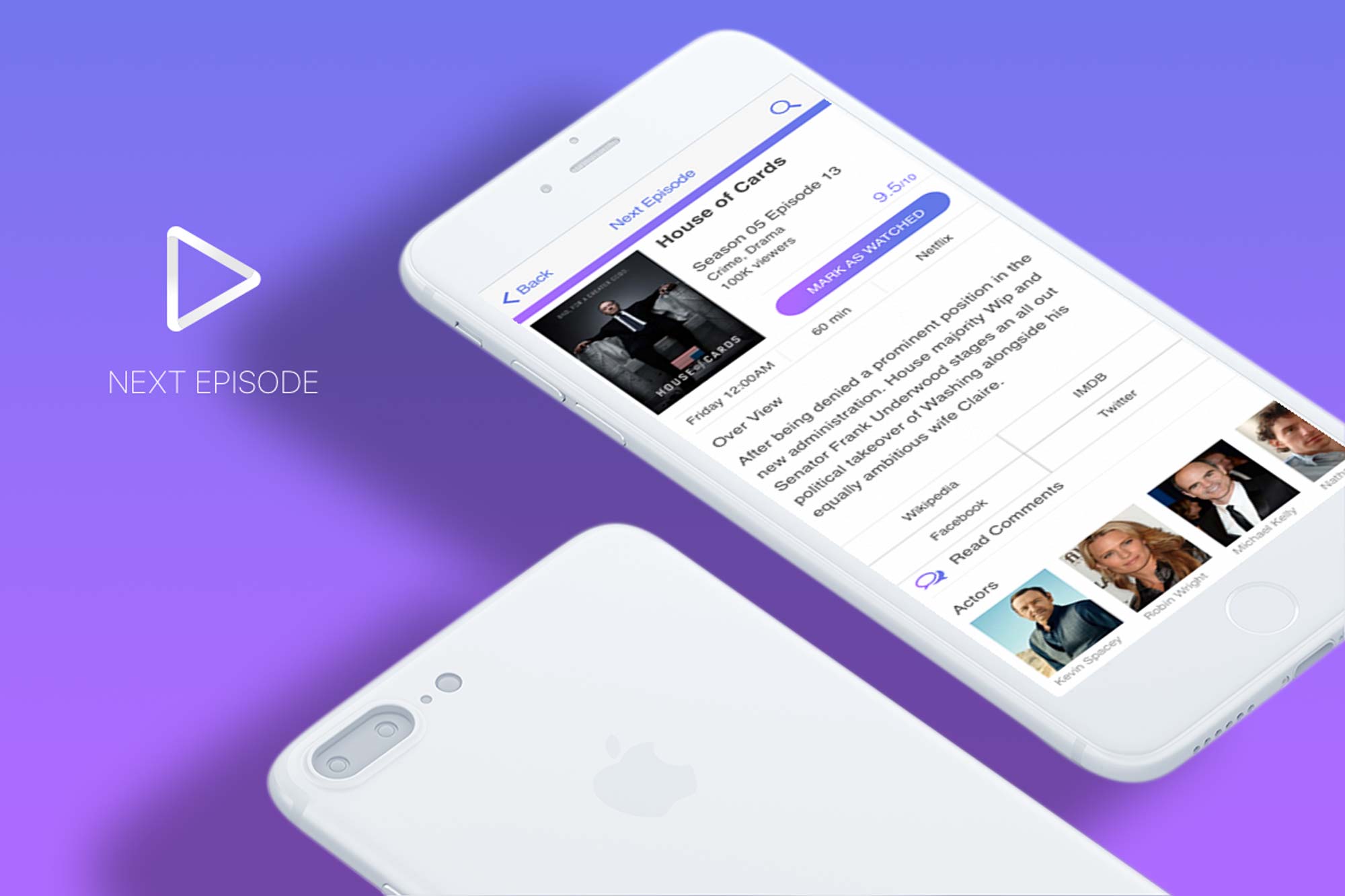 Next Episode – Keep track of what you watch!
Next Episode is an IOS App and Website that helps you track and organize your favourites TV Series, so you don't miss an episode of your favourite shows.
What I like the most about this App is that you just have to follow your favourite shows and you will be remembered when the next season and the next episode will be air, it can also recommend you TV Shows based on the ones you are already following.
Client: Concept
Project Name: Next Episode
Website: Next Episode
Project Categories: UX, UI
Developed in: Adobe XD
iPhone template by https://lstore.graphics/freebies/iphone_7/