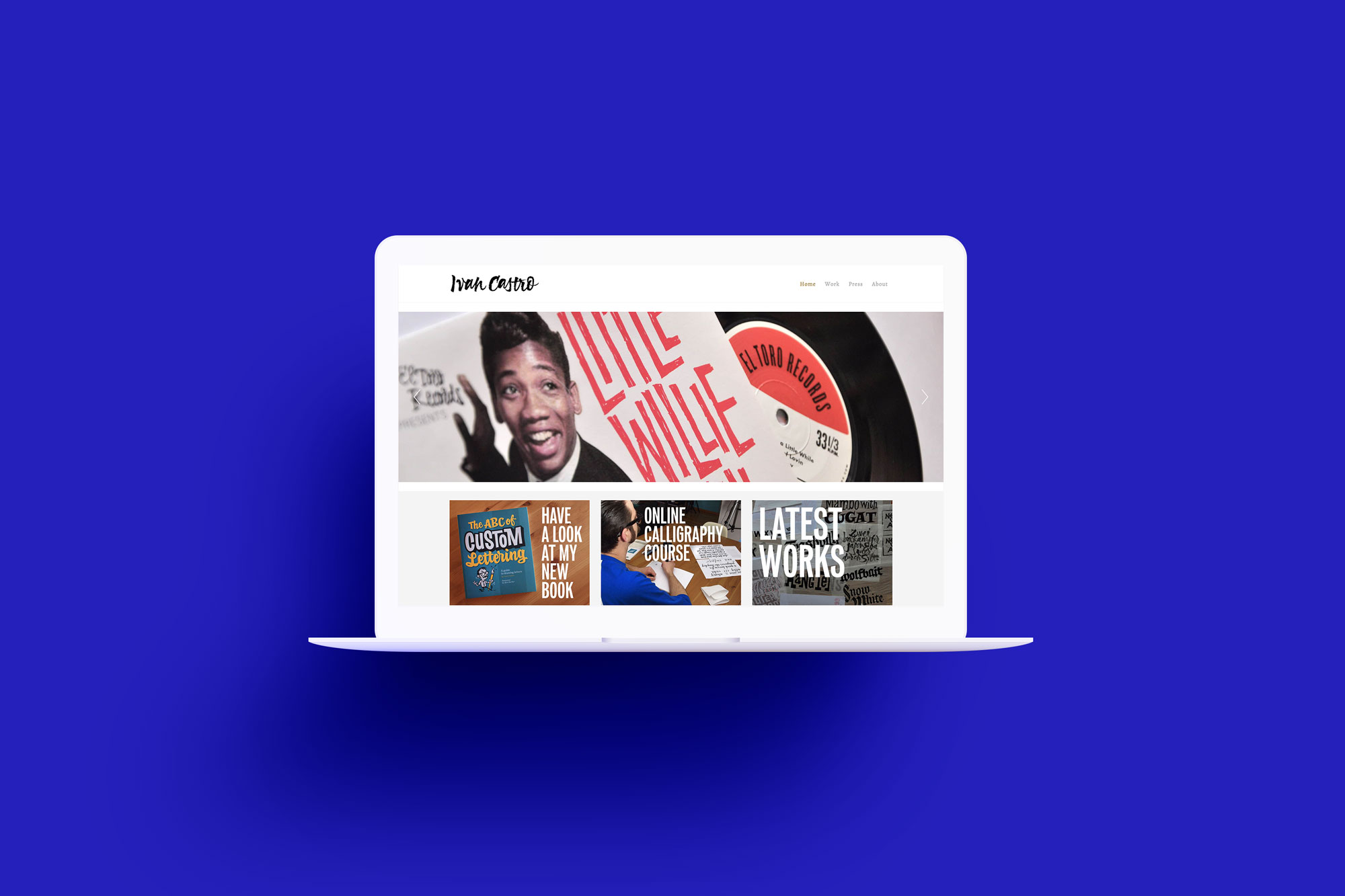 Ivan Castro – Calligraphy & Lettering
Ivan Castro is a talented graphic designer that specializes in calligraphy, lettering and typography.
This project consisted on developing a clean website portfolio and upgrading the WordPress motor that was out of date.
Working with the eye-catching designs made by Ivan was quite pleasant since they fit really well in a website.
Client: Ivan Castro
Project Name: Ivan Castro Website
Website: ivancastro.es
Project Categories: Web Development, Web Design
Developed in: WordPress